Skip Navigation
Website Accessibility
Edyta Sitar
Fabric > By Designer > Edyta Sitar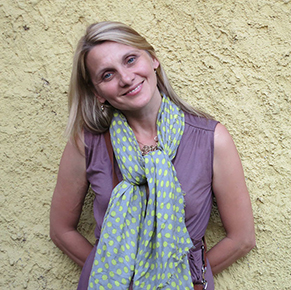 Edyta's love for fabric began at a very young age, when she used her mother's drapes to create her first fabric project!

Fortunately, Edyta's mother recognized her passion for fabric and thus she began her journey with fabric and sewing.
One of Edyta's biggest blessings is her marriage to husband, Michael. She not only fell in love, she was introduced to a Sitar family tradition of quilting by her mother-in-law, Carol, and grandmother-in-law, Anna.
Quilting has enabled Edyta to express herself. Her designs are her avenue to release passion! "My children and my husband are my greatest motivation. This is the Cinderella dream for me. Being able to do what I love and share this love with others is the greatest feeling and reward I could imagine!"
The combination of inspiration, a love for fabric, a keen eye for color, and her family teachings, made Edyta who she is today. As the founder and owner of her company, Laundry Basket Quilts, Edyta is proud to carry on her family tradition that fabrics and threads have seamlessly stitched together through the generations. Her true passion and quilter's spirit shine through her classes, workshops, and presentations. She travels all over the world sharing her experiences and connecting with quilters of all levels through the inspiring stories about the quilts she makes.

https://www.andoverfabrics.com/SingleDesignerNew.php?Designer=Edyta%20Sitar%20of%20Laundry%20Basket%20Quilts
Showing 1 - 17 of results